Welcome to IPMI 2023
2023 International Conference on Image Processing and Machine Intelligence (IPMI 2023) will be held in Singapore, on February 25-27, 2023 as a workshop of ICSPIC.
IPMI is proud to host a global gathering of theorists and experts in advanced characterization techniques in the highly complex field of image processing and machine intelligence, which brings researchers, practitioners, and scientists in discussion of the latest methods, research developments, and future opportunities.
Authors are invited to submit your papers for consideration from all over the world who are interested in the areas of machine learning methods/ algorithms, signal processing theory and methods, data mining, artificial intelligence, optimization and applications to human brain disorders like epilepsy etc. Other applications of image processing and machine intelligence techniques are also welcomed.
Important Dates
Submission Deadline: December 30, 2022
Acceptance Notification: January 20,2023
Camera-ready Paper Submission: January 30,2023
Registration Deadline: January 30, 2023
Conference Date: February 25-27, 2023
Paper Publication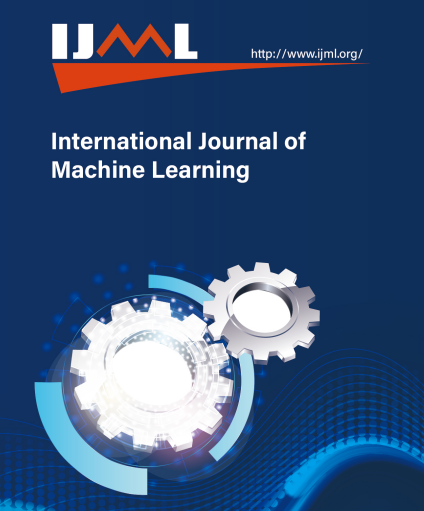 Accepted papers after undergoing a preliminary review and rigorous peer review will be published in the International Journal of Machine Learning , which will be indexed by Inspec (IET), Google Scholar, Crossref, ProQuest, Electronic Journals Library, CNKI etc
Join Program Committee
We're recruiting new members to join the committee to help peer review the papers submitted to IPMI 2023. Interested applicants are welcome to submit your curriculum vitae to us by ipmi@iacsitp.com.
Technical program committee members can get discount on registration fee for the conference.
Submission Method
Authors are invited to submit full paper/abstract via Electronic Submission System or email ipmi@iacsitp.com.

All submitted papers should be in the form of .pdf file and are to be with a minimum length of 5 pages, including figures, tables and references. Please use the IJMLC Template Paper when preparing your full paper. If you don't plan to get your paper published, it's acceptable to just submit the abstract of your paper for only oral presentation without publication. Please follow the Abstract Template when preparing your abstract.
Given the global situation of the covid-19, virtual participation remains an option for authors who can't attend the conference because of the travel restrictions to present their papers online with reduced registration fee. In the meanwhile, the organizing committee will monitor the situation and the conference may be switched to fully virtual mode if necessary.
Sponsored by

Technically Supported by

Published by